Convince yourself of our services and contact us right now!
Gravure with
impressive

Motifs
Gravure printing is undoubtedly the printing process that can deliver the best possible quality for the production of decorative foils. Compared to the later industrial mass production, the extremely low basic costs for the production of a printing cylinder are one of the reasons why we are the right contact with our system, especially for first prints and sample decors.
Decide now for Halbert-Foliendruck
Custom manufacture of gravure cylinders
fast production of first prints
Archiving of the exclusive printing rollers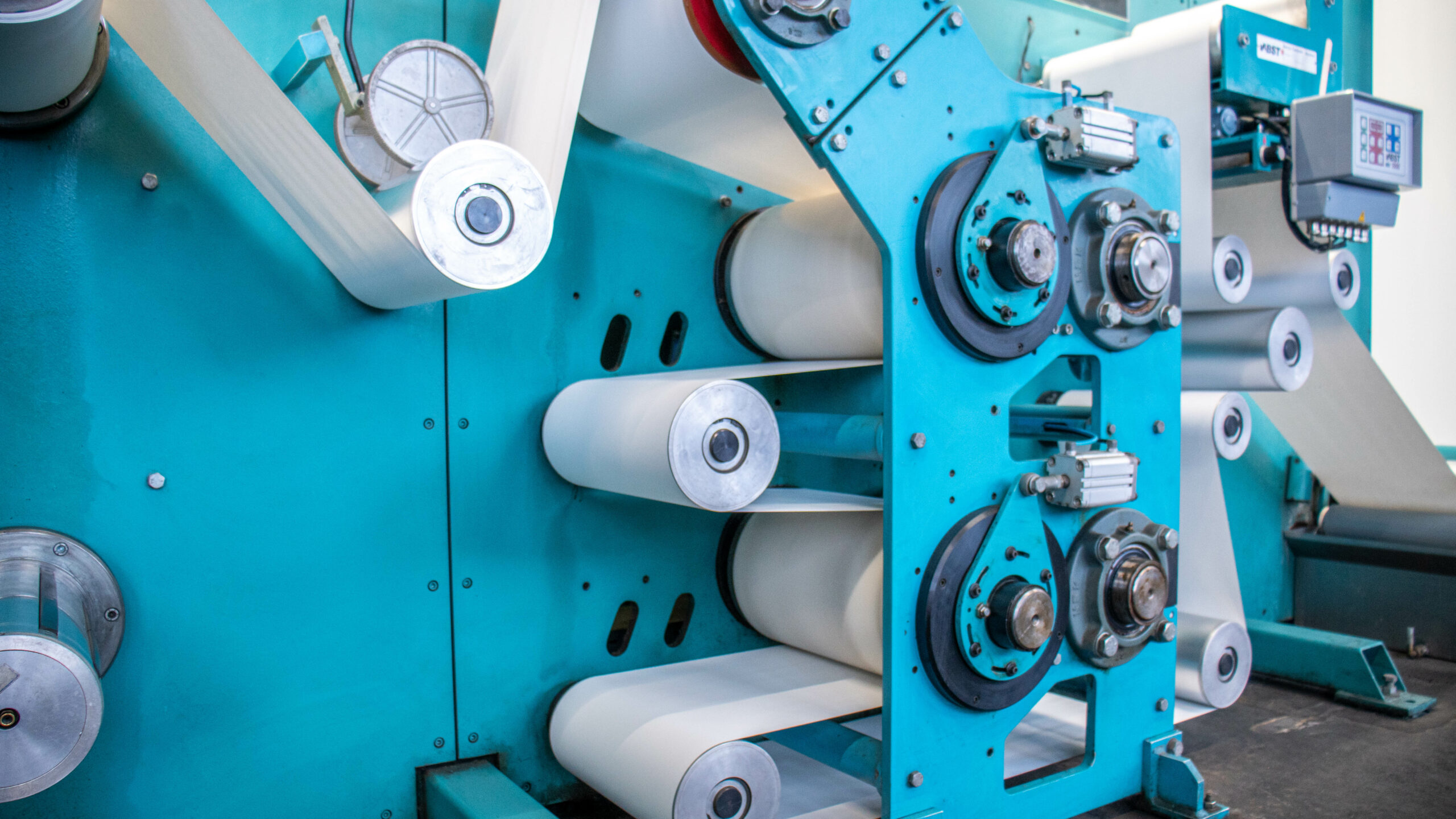 At the beginning of every printing process there is the choice of the right motif and the technical implementation. We are happy to support you with our archive of limitless decor samples or to provide advice with experience and competence. Thanks to the well-established production chains, we are able to transfer almost any decor request to our printing cylinders in minutes. Our long-term suppliers do the engraving of the gravure rollers.

Please do not hesitate to contact us at any time if you have any questions about data delivery.
Decors according to your wishes
Thanks to the printing width of the standard norm for small quantities of 350 mm, effective gravure cylinders can be produced, which on the one hand are used sustainably, but are extremely economical due to their size. The robust gravure rollers are engraved with high precision by our long-term suppliers.
In addition to our archive with over 2000 different decors, we are happy to transfer your own decor onto a gravure cylinder. Ihr eigenes Dekor auf einen Tiefdruckzylinder.
For the engraving of a cylinder, we need a Din A4 sample of your decor.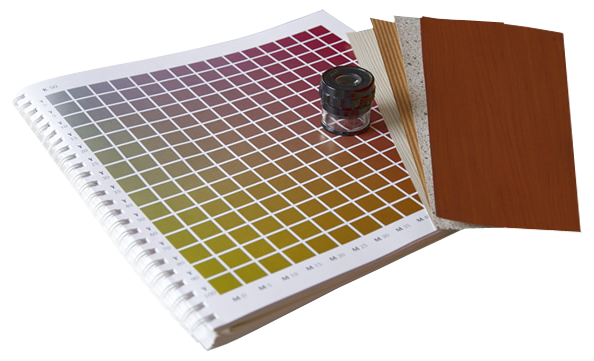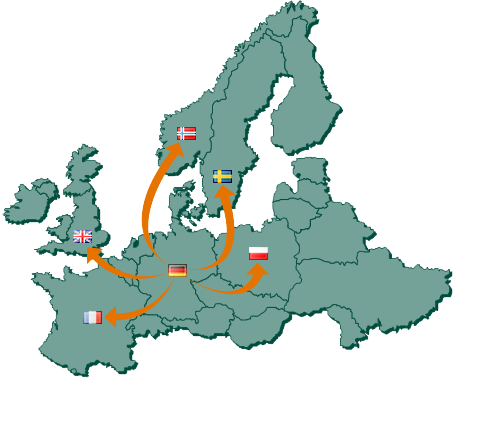 Customer care and service show what a supplier really does. The timely fulfillment of your delivery specifications is the top priority for our committed team. We are at your side with all of our know-how when you place your order.
We deliver to our customers all over Europe. With small batches already starting from 350 square meters!
Various decor solutions, smaller order quantities, urgent deadlines: no problem for us!
We attach great importance to environmental awareness and sustainable forestry. We take great care that all of our suppliers supply us with low-emission products.
We also only sell FSC-Mix products, which are exposed to higher requirements than e.g. FSC-CW (Controlled Wood), for which we are also certified.